Food. Drink. Live music from the Barra Brown Trio and B-Side Book Club. Incredible goods and experiences to bid on. Quality time with Emcee Darius Pierce. Plus the chance to increase your impact thanks to a CHALLENGE GRANT from theatre-supporter extraordinaire, Ronni Lacroute. Ronni will match any money raised at the event up to $25,000.

Come show your support for Third Rail's locally-grown, artist-driven, thought-provoking work– and have a great time doing it!

Tickets are $60* online or at the door.
(*Includes one drink token. Additional drink tokens available for $7.)
---
What can I bid on at the auction?
Get excited. There will be a number of enticing items, including:

a National Theatre Live brunch package (details coming soon!)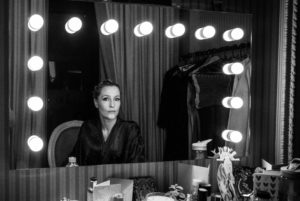 And so much more. For example:

Nature cruise aboard a "floating gypsy caravan" on the Willamette River (we recommend sunrise or sunset)
Personalized Works4Wine tour for two of some of the finest wineries close to Portland (transportation included!)
Private garden cocktail party
Local artists' work, including jewelry, garden art, and a painting
Wine and liquor baskets
Home-baked goodies and local butter
Jet boat rides
Certificate for Alexander Technique with Third Rail guest artist Cristi Miles
Customized B-Side Book Club performance
Portland Japanese Garden Membership
And MORE!
Are you excited yet?
---
What can I eat and drink while I enjoy good company for a good cause?
Well, to begin with, craft beer from Lagunitas Brewing Company.
Plus appetizers, tapas, sweet treats, and more from some of your favorite local eateries like Alexis Foods, ¿Por Qué No?, Sizzle Pie and Lardo.

So let's party like it supports Third Rail's exceptional work for the 2019-20 season and beyond…because it certainly does. Thank you for being part of our artistic community!
---
Where can I park?
Besides street parking, you are welcome to park in the RE/MAX lot (NE Broadway and 2nd Ave) or Transmission Exchange lot (NE Schuyler and 3rd Ave). Light rail and buses can also drop you right by the Lagunitas Taproom.