We are pleased to announce an at-home streaming opportunity! The distributor we partner with to bring you National Theatre Live is offering a few titles for streaming in your home while we wait to gather again for National Theatre broadcasts on the large screen.
Each title is available with a ticketed purchase for a limited time and at specific start times (see dates and times below). So, unlike other streaming performances, these are NOT on-demand—think of them as "live" performances in your own home!
The titles include a variety of styles and themes that we hope bring you joy.
Are you a Third Rail Member? We'll cover the cost for you as part of your Membership! Just email the box office to RSVP for the title, date, and time you'd like to watch.
Send an email to boxoffice@thirdrailrep.org if you have any questions!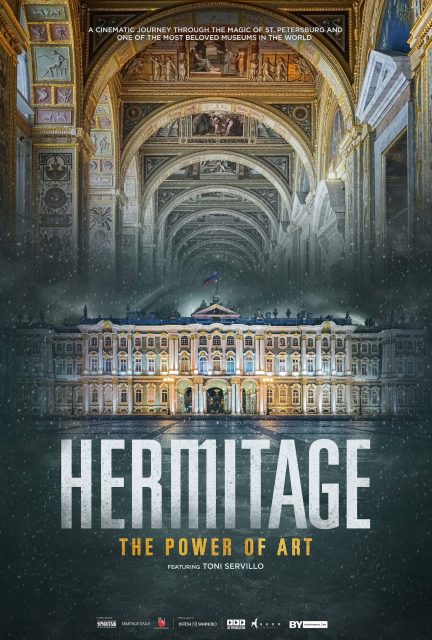 May 26 – June 1
10am, 1pm, 4pm and 7pm PT
A spectacular documentary event tours through St. Petersburg's State Hermitage Museum, a wonderful complex of buildings with the largest collection of paintings in the world, to retrace two and a half centuries. Audiences pass through the magnificent interiors that provided a meeting point for foreign artists, architects and intellectuals creating connections through art and culture.
The history of the museum is marked by the acquisitions of the enlightened Empress Catherine II, whose personality has continued to fascinate art historians and critics over the centuries. Toni Servillo leads us on this journey through the Hermitage and the magnificent city of St. Petersburg with its waterfront, statues, canals and the bridges that form a symbolic cultural and visual element between places and distant civilizations.