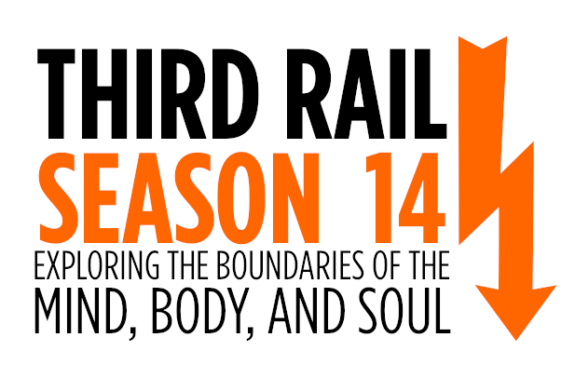 From favorite playwrights to whole new mediums, our 2019-20 Season is the Third Rail you know and love…
and Third Rail like you've never seen it before.
Mother, Come Home
by Paul Hornschemeier
"Hornschemeier eloquently conveys a story of family loss and paternal disconnect." – Dark Horse Comics
Widower David and his young son Thomas each have their own methods for dealing with grief. For David, the abstractions of symbolic logic; for Thomas, his essential role as "The Groundskeeper," a masked defender of the household. From the critically-acclaimed graphic novel and produced by Third Rail in a new, multimedia format, Mother, Come Home is the quietly stunning tale of a family struggling to adapt to their new reality.
Encore Performances
POSTPONED
April 25, 2020
Premiere Performances
October 5 – October 12, 2019 at CoHo Theatre
Melancholy Play: a chamber musical
by Sarah Ruhl and Todd Almond
"A case for melancholy as an authentic and worthy state of being […] maybe even a state to be cherished." – Chicago Tribune
Tilly is consumed by a melancholy so exquisite that no one can resist her. Her tailor, her hairdresser, and even her therapist succumb to the allure of her perpetual sadness. But when Tilly inexplicably discovers happiness, her joy wreaks havoc on the lives of her paramours. Contrary to its title, this whimsical comedy by award-winning playwright Sarah Ruhl will make you fall in love with love.
November 30 – December 22, 2019 at CoHo Theatre
Wednesday – Saturday at 7:30pm and Sunday at 2pm
"Payne makes it clear that science and sentimentality need not be mutually exclusive." – New York Times
Four actors play a combined 21 characters within Incognito's three interwoven stories. A pathologist steals the brain of Albert Einstein; a neuropsychologist embarks on her first romance with another woman; a seizure patient forgets everything but how much he loves his girlfriend. Incognito braids these mysterious stories into one breathtaking whole that asks whether memory and identity are nothing but illusions.
POSTPONED
March 20 – April 11, 2020 at CoHo Theatre
Thursday – Saturday at 7:30pm and Sunday at 2pm

"A play with unexpected grace and optimism, and one that offers faith in the power of communion." – Vogue
As Mary Jane navigates the mundane, the shattering, and the sublime realities of caring for Alex, her chronically ill young son, she finds herself building a community of women from many walks of life. Mary Jane is Pulitzer Prize finalist Amy Herzog's remarkably powerful and compassionate portrait of a contemporary American woman striving for grace.
POSTPONED
June 5 – June 27, 2020 at CoHo Theatre
Thursday – Saturday at 7:30pm and Sunday at 2pm