In honor of Company Member (and so much more) Philip Cuomo's motto of "Stop. Find joy." we are creating an ever-growing list of joyful things. Yes, we want you to participate! Email cynthia@thirdrailrep.org to add to the list.
What brings you joy?
Seeing new leaves on my plants
Really big burritos
Collective sighs
Writing letters with lots of stickers
-Amelia Sommer, Box Office Assistant
---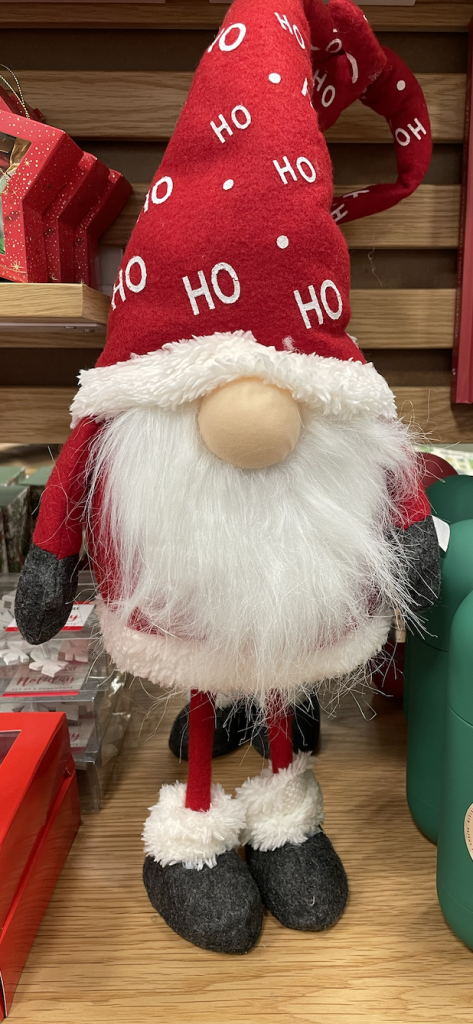 These holiday Gnomes give me so much JOY. I can't help but smile whenever I see one. It must be the pregnancy hormones. I've never liked gnomes before in my life.
-Kelsea Ashenbrenner, Staff and Company Member
---
Finding a wet food both my cats will eat
Sunshine
Remembering Philip's smile
-Ellen Fader, Member
---
Hearing my girls SING OUT songs from Annie!
Rainbow trees (where the leaves have chosen multiple colors on the same tree!)
Everytime I see a deer, which is luckily often in my neighborhood.
The way my husband's eyes light up when he smiles at me.
Tight hugs from my children.
My daughters' laughter. And giggling with my daughters.
-Michelle Kashinsky, Associate Producer
---
Watching groups of toddlers cross the street from their daycare to the playground, all holding on to that rope that keeps them from wandering off. IS THERE ANYTHING CUTER?
The plunking sound that the sugar cube makes when I drop it into my coffee.
-Joellen Sweeney, Mentorship Company Alum
---
Smile from a stranger
-Deena Fishbein, interim Staff Member
---
my cats sleeping yin-yang
a fresh egg in the nest box
light shining through blue glassware
trying a new recipe and nailing it
a really good bad pun
a long-lost sock static-clung to something I'd laundered and put away
-Reva Basch, Member
---
Moss hanging from trees
Road trips with long detours to see silly attractions and/or breathtaking scenery
Really good neon signs
People who win on The Price Is Right and cannot physically contain their excitement
Young feminists
The twinkle in my two-year-old daughter's eyes when she knows she's doing a funny bit
A work-in-progress
-Cynthia Shur Petts, Development & Communications Manager
---
Playing games with my son.
Our cat coming over to sit in my lap.
Pistachio ice cream.
Laughing too hard to breathe.
Friends around fire pits.
Woodstock from Peanuts.
Thinking about the many, many things that didn't make this list today.
This photo.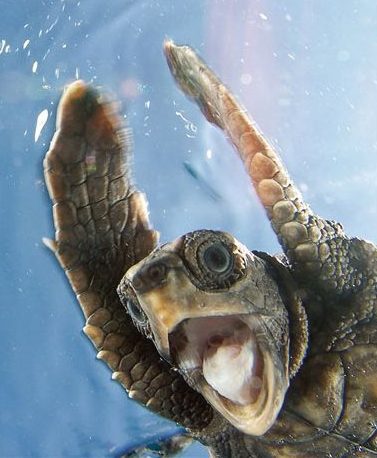 – Darius Pierce, Company Member
---
Joy.
Let's talk about JOY. What is it exactly? From the French: "Joie." Merriam Webster defines it thusly:
"a feeling of great pleasure and happiness: e.g.: tears of joy | the joy of being alive."
I think the second use here is more to the point – the definition, if you will, of "Joy" – a deep sense of being alive.
I like to distinguish between Joy and Happiness – Joy makes happiness possible. They are different, joy and happiness – intertwined at times, but not the same. Life is filled with moments and experiences of both suffering and happiness; and yet one can feel joyous at times of sadness or suffering. A person dying with cancer can be filled with Joy, even at times of suffering and grave illness. Such a joy is acceptance, despite the suffering; it is a positivity to diminish or eradicate that very suffering…it is the essence of aliveness.
I think joy is innate within us from the very beginning – a fire within, a burning positive suchness of aliveness that lies within – an awareness and connection – saying yes to it ALL – a oneness with all that is, without separating "self"-ishly.
Think of a young newborn, their first smile – their first laugh looking into a parent's face. It is Yes, Connection, Positivity, Immediacy, being in the moment, a sense of lightness and play!
As we grow, we are taught and learn to think, we get ever so busy in our lives with thinking, constant thinking – but "who" is it that is so busy thinking? – not the thoughts themselves – we are not our thoughts – but the spirit, consciousness, the "person" that is thinking?
Meditate on that for a while.
So…what "brings me" Joy? The sound of my wife's laughter, definitely: or my young grandson's laughter when I play the fool to support his brilliance and intelligence and get him to laugh out loud at me…his laughter makes me giggle with delight.
But for over 50 years now photography has brought me joy, a way of becoming one with the world around me, a means of discovery and acceptance, disappearing into moments within the picture frame, balancing the shapes and designs, colors and expressions, until life says – YES – squeeze the shutter release! NOW. Life is NOW.
Shooting plays now for most of those 50 years brings me joy time after time…my intelligence and thinking-self working is busy calculating, dealing with exposures, shutter speeds and apertures – searching for the right angle, the right lens and perspective…but there are those joyous moments when I dissolve into the action, become one with it – the actors – all the creativity before my camera, not just of the actors, but by all the creative team that made this PLAY possible – all displayed before me – the emotion, the life, the communication, connection, the humanity being portrayed. CLICK!
It's funny…we go to see "Plays." We don't go to "work." I think that playing – or going to plays – is a "sacred territory" – a time of discovery and being, communication and community. It is a source of joy. Joy and play are intertwined. A PLAY is in fact built from – and with – JOY…that fire within, that can unite us all.
Now that I think of it – I could have written a whole other piece about working with Isaac Lamb – or those 5 beautiful unique, playful, joyful and harmonious humans I got to photograph that evening – there in Philip Cuomo's House of Joy.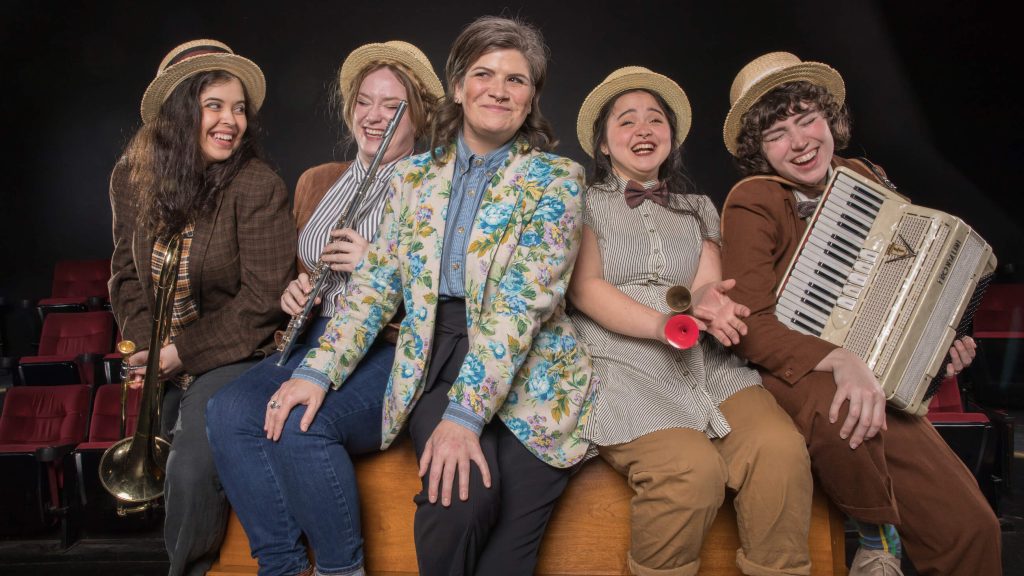 -Owen Carey, Photographer
---
Photos of my late husband before he got sick, cheeks not yet hollowed, his flowing white Santa Claus hair and beard then freshly trimmed, and his eyes, twinkly and blue. Also his smile, which he never lost, at least in my presence. So radiant it could have melted frozen butter. Our 11-year love, we equated it to a lifetime of joy.
-Susan Fadem, Member
---
March will mark my 2nd year with my Covid companion and love-of-my-life, Percy. I know it's bonkers corny, but nothing in my life has ever been the endless fount of joy like this scruffmuffin. My little Grinch heart grew three sizes the day I brought him home, and it still doesn't have room for all this love. Thank you, you magscrufficent wonder!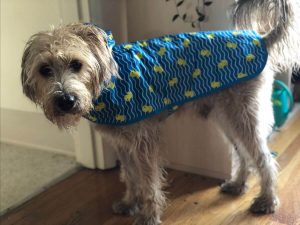 -Tamara Carroll, Marketing & Administrative Assistant
---
A list of some of my Joys:
walking in the sun
my dog Miles
in a rehearsal room creating
a good book
cup of good chai tea
nestled in with clean sheets
the sound of my nieces/nephews' laughter
being near the water
-Melody Erfani, Director
---
The smell of coffee
My daughter's laugh
Random pairings of animals being friends (ex: a duck and a cat)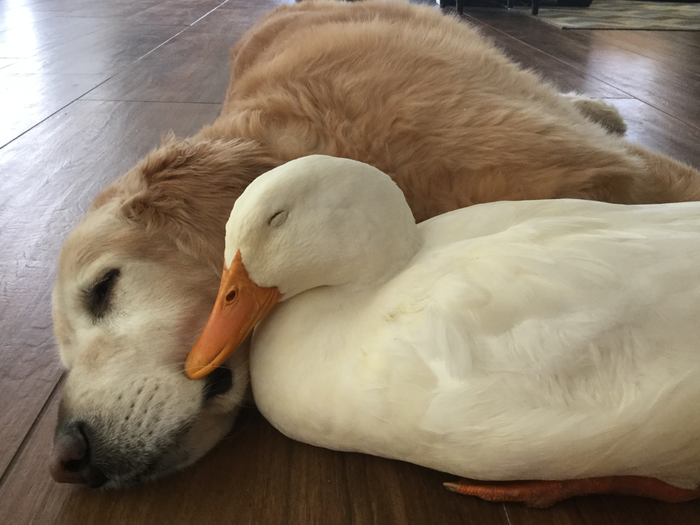 – Philip Ray Guevara, Actor
---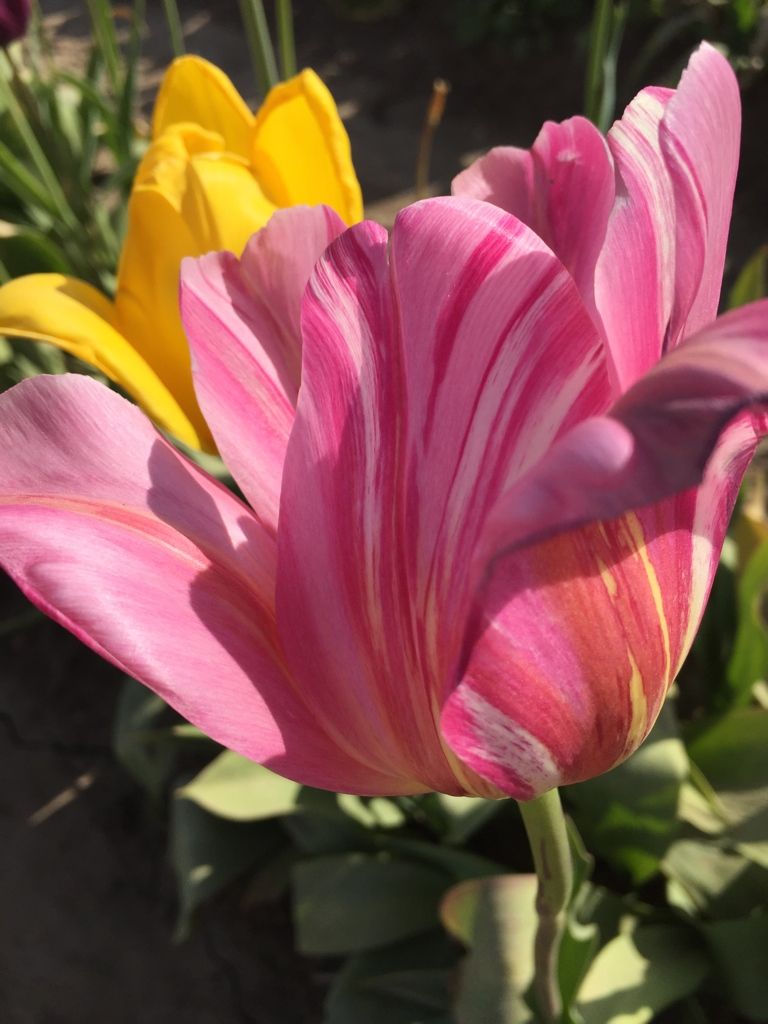 ---
Snow
Laughing until I cry
Squirrels on my neighbors' roof
My mom reading a story out loud
Seeing a French bulldog (reminds me of our old man Frenchie)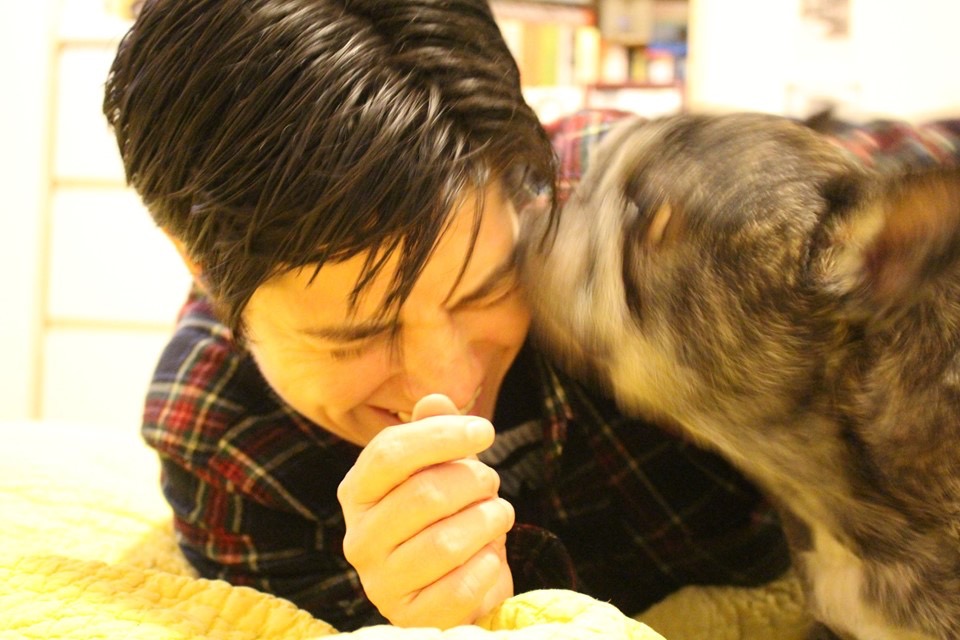 Pictured: Me and our old man Frenchie Humphries; A Frenchie on Pride in West Village; Snowy adventures
– Amy Driesler, Actor
---
-The first day that feels like spring after a long winter
-Hand grinding my coffee beans every morning
-The painfully sweet sounds during puppy dreams
-Sean's from-scratch pizza
-When our dog Lima executes a perfect clown take and I think, "Philip would be proud."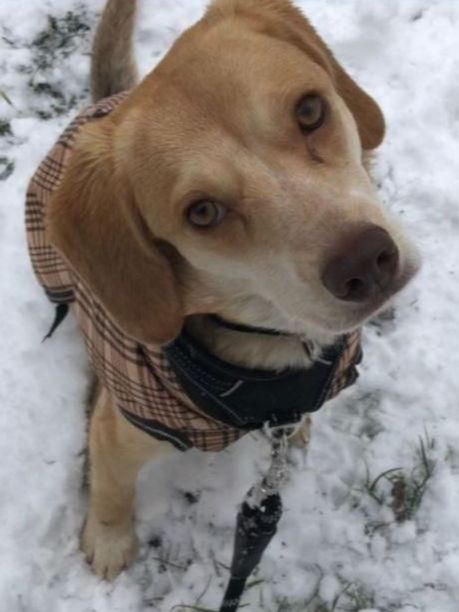 -Emily Eisele, Actor and Mentorship Company Alum
---
Walking through our neighbor's herd of grazing llamas.
Pushing our granddaughter Lily on the swing and watching how much she loves it.
Taking a long drive on I-5 to meet up with our family and friends.
Practicing my sand wedge from about 40 yards away from the flag.
Taking our grandson Noah for a long drive in December to ooh and aah at the Christmas lights.
-Paulette and Bob Shur, Members
---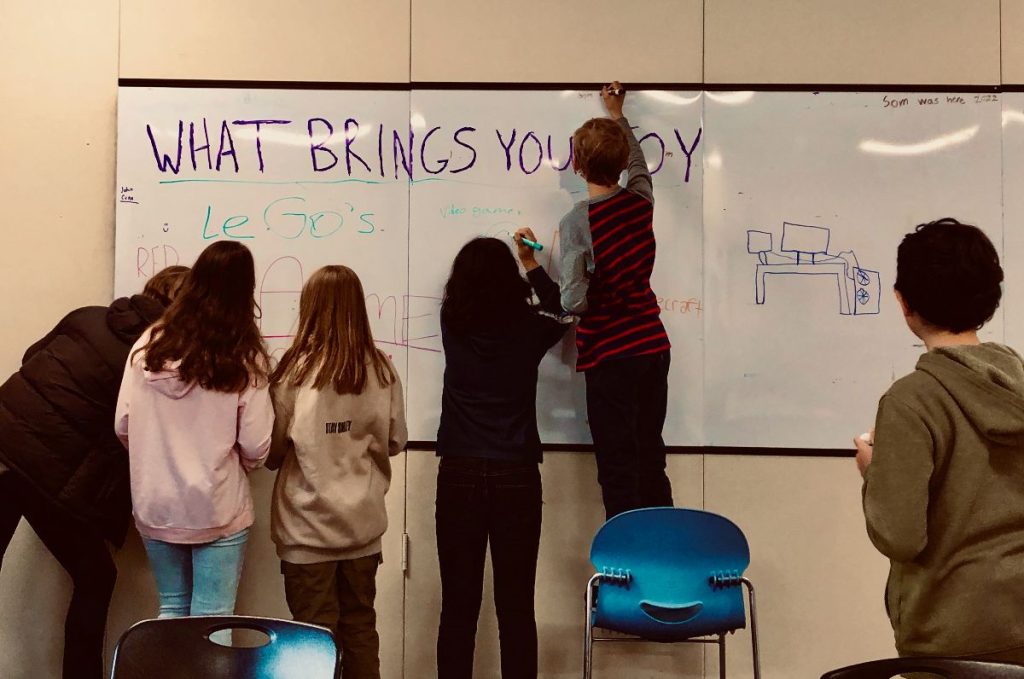 6th graders take a break from their Humanities assignment to share what brings them joy.
---
30 second dance parties
Moon watching
DOGS
yelling notes loudly at students who are killing it
high fives
high fives from my dog
all of the flowers in bloom right now
– Cristi Miles, Actor & Director
---
Photo of Philip Cuomo by Owen Carey.