Tickets
Tickets are available as a Festival Pass or as Series A/B for a single evening.
Single series: $15
Staged reading: $5
Festival Pass: $25 (SAVE $10!)
Series A: Reverse/Loop/Repeat and The Norwegians
Series B: Reverse/Loop/Repeat and Edgar & Annabel
Staged Reading: A new work by our Resident Playwright, Alexandra Schaffer
---
Festival Calendar – June
Su
M
T
W
Th
F
S
1
2
3
4
5
6
7
8
9
10
11
12
13
14
15
16
17
18
Series A
19
Series B
20
Series A
21
Series B
22
23
24
Staged Reading
25
Series A
26
Series B
27
Series A
28
Series B
29
* All performances at 7:30pm
---
Reverse/Loop/Repeat
by Stephanie Joy Del Rosso
Dates
June 18-21 & 25-28
"Let's do that thing where we don't worry or sting or fuck up or miss or lose or get sad!". Stephanie Joy Del Rosso's short play Reverse/Loop/Repeat is a story everyone can relate to. It's a story of love, loss, and the things that connect and define us. But in an unusual twist, the story of the dissolution of a couple's relationship is told in reverse, from the end to the beginning. Using heightened expressive language and movement, this piece delves into what draws us together, and what tears us apart. This workshop production of this never before produced play is presented with the two actors trading roles each evening.
---
The Norwegians
by C. Denby Swanson
Dates
June 18, 20, 25 & 27
"We are gangsters, the nice kind." In C Denby Swanson's The Norwegians we are drawn into a world of intrigue and frozen ice, of burning desire and dark comic mania. Two southern transplants in Minnesota, each spurned in love, do the only logical thing and hire the two nicest hit-men to take care of things. But as the stakes increase the world begins to slide sideways and it may be that nothing is as it appears.
---
Edgar & Annabel
by Sam Holcroft
Dates
June 19, 21, 26 & 28
Sam Holcroft's politcal drama Edgar amp; Annabel peers into a world where an Orwellian government is listening to your every word. Two young revolutionaries are thrust together in a wire-tapped house to maintain the cover of the perfect suburban couple. As political and interpersonal tensions grow, the facade beings to crack, and Nick and Marianne are caught between the mission and their desires.
---
Staged Reading of New Work
by resident playwright Alexandra Schaffer
Date
June 24
Written in response to the plays featured in the festival. More information coming soon!
---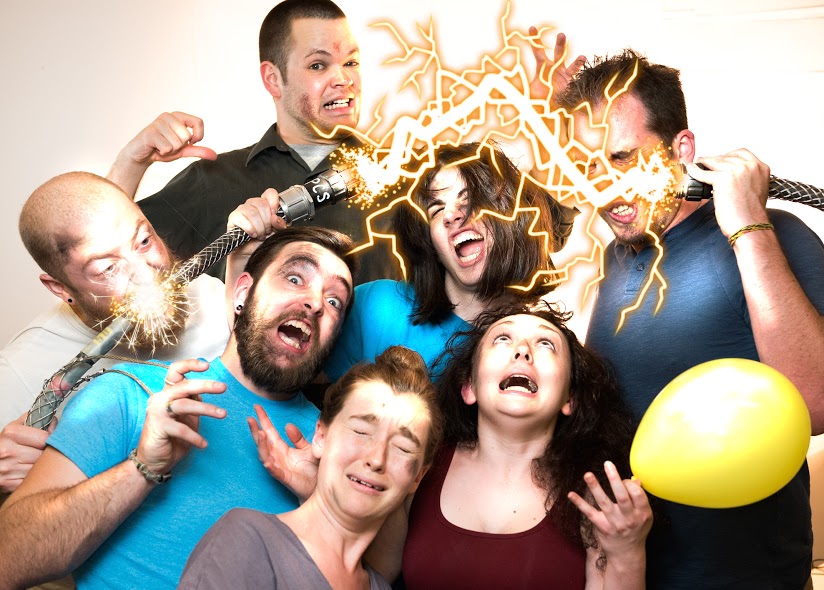 Interested in supporting our mentees? Check out their fundraising campaign!