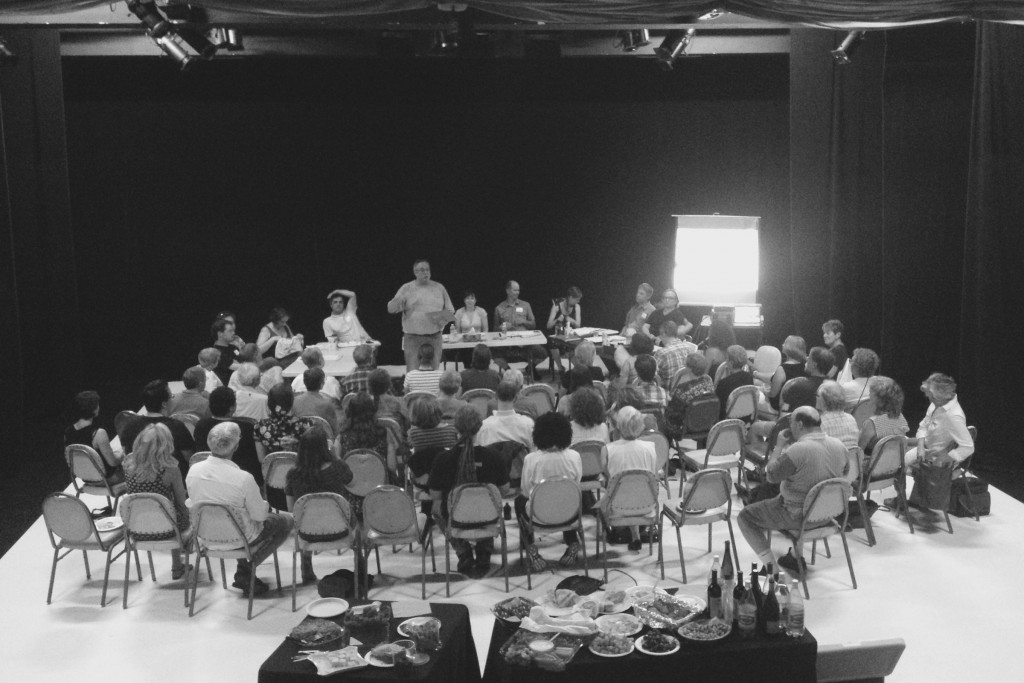 A great group of Third Rail Members joined the cast, designers, and production team at the first-read for Or, on Monday night. Historically, our first-reads have only been open to Third Rail Core Company and members of the board, but with our new Membership model, we're cultivating a deeper relationship with our patrons by including Members in the process of page-to-stage… and we're so frickin' excited!
We all gathered to hear our director (Core Company Member Philip Cuomo) speak about his vision for the show, and to listen (and watch) design presentations by an impressive design team. After snacks and beers, we regrouped to hear the actors read the play, together, for the very first time.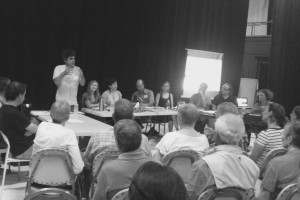 Or, is set in the 1660s (or is it the 1960s?), and is based on an imagined meeting between the (very real) Aphra Behn, England's first professional playwright, the (also very real) Nell Gwyn, a famous Restoration actress, the (real) William Scot, an English spy in the Second Anglo-Dutch War, and the (yes, THE) Charles II, King of England. It's funny, beautiful and it bends sexuality and gender and time with bawdy glee. We couldn't be more excited to be opening our season with this show.

Want a run-down of the team? Check out our post on the cast and creative team. Would you like to attend one of our production's first-reads? We would love for you to join us! Read this to learn more about becoming a Member of Third Rail.