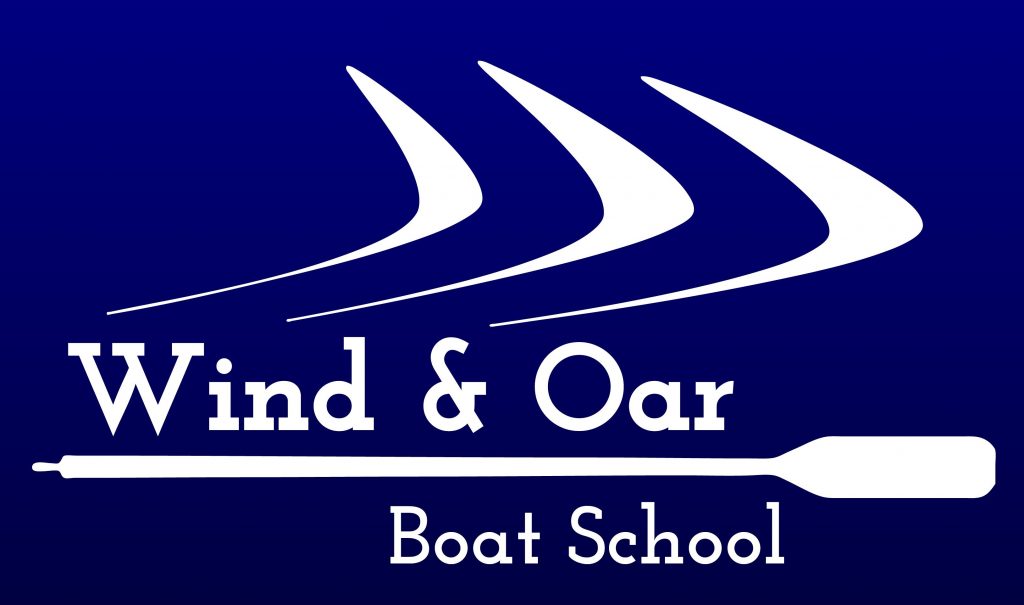 Men On Boats, opening March 2nd, tells the story of the Powell expedition of 1869–an epic and harrowing journey of cartographic and scientific discovery along the Colorado River. Powell and his crew undertook the expedition in four modified Whitehall rowboats–the Maid of the Cañon, the Kitty Clyde's Sister, the No Name and the Emma Dean. In order to gain a better understanding of these vessels and the wonderful world of wooden watercraft, Third Rail is thrilled to partner with Wind & Oar Boat School!
Wind & Oar Boat School is an Oregon nonprofit founded in 2011. Their mission is to engage young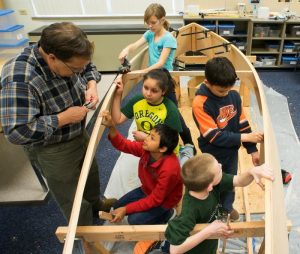 people and inspire learning through the art, science, and craft of building wooden boats. Wind & Oar Boat School partners with public schools to deliver STEAM programming to underserved youth ages 9-22  across the Portland metro area.
Building wooden boats is an innovative and unique platform for developing an array of academic, practical, and social skills.  Boat-building projects promote critical thinking, collaboration, communication, and creativity, essential skills for success in school and career. From simple rowboats to sophisticated sail boats, projects take place over 30-400 hours. Students gain practical woodworking skills and understand the application and relevance of academic skills.
Wind & Oar's first project, the ROSIE, is of particular resonance with Men On Boats, as it was

constructed by a group of women. Over the course of 3 months in summer 2011, nine women ages 23-61 built a traditional Scottish fishing skiff called a St Ayles skiff. In July 2013, five of the women traveled to Ullapool Scotland to participate in the first St Ayles World regatta, coming home with a 3rd place medal.
Currently, Wind & Oar instructors can be found leading the following projects around the Portland Metro Area: 
Merlo Station High School's Boat Geometry class: 2017-18 project is traditional build of a  Whitehall 14, from scratch. Class meets daily for 2 periods  December -June, students earn math and applied arts graduation credits. 10-15 students per 6 week section reaching a total 40-45 students over project length.

George Middle School in N Portland, 7th grade science class builds a Bevin's Skiff, 10 weeks meeting 1x a week. Working with 105 students

Farmington View Elementary School, Hillsboro.  Bevin's skiff, entire 5th grade (45 students) meet 1x week over 12 weeks. This is 5th year, 5th boat.

Sato Elementary, Beaverton. 1st year project at new district STEAM school; a Bevin's skiff with 5th grade students. Funding is pending/class is pending. 
Over the next few months, Wind & Oar staff and members of the Men On Boats artistic team will be collaborating on a variety of projects and around the show. Stay tuned to hear more about this exciting organization!