2020-2021
15th Anniversary Season
Home/Place
Conceived and Directed by Jennifer Lin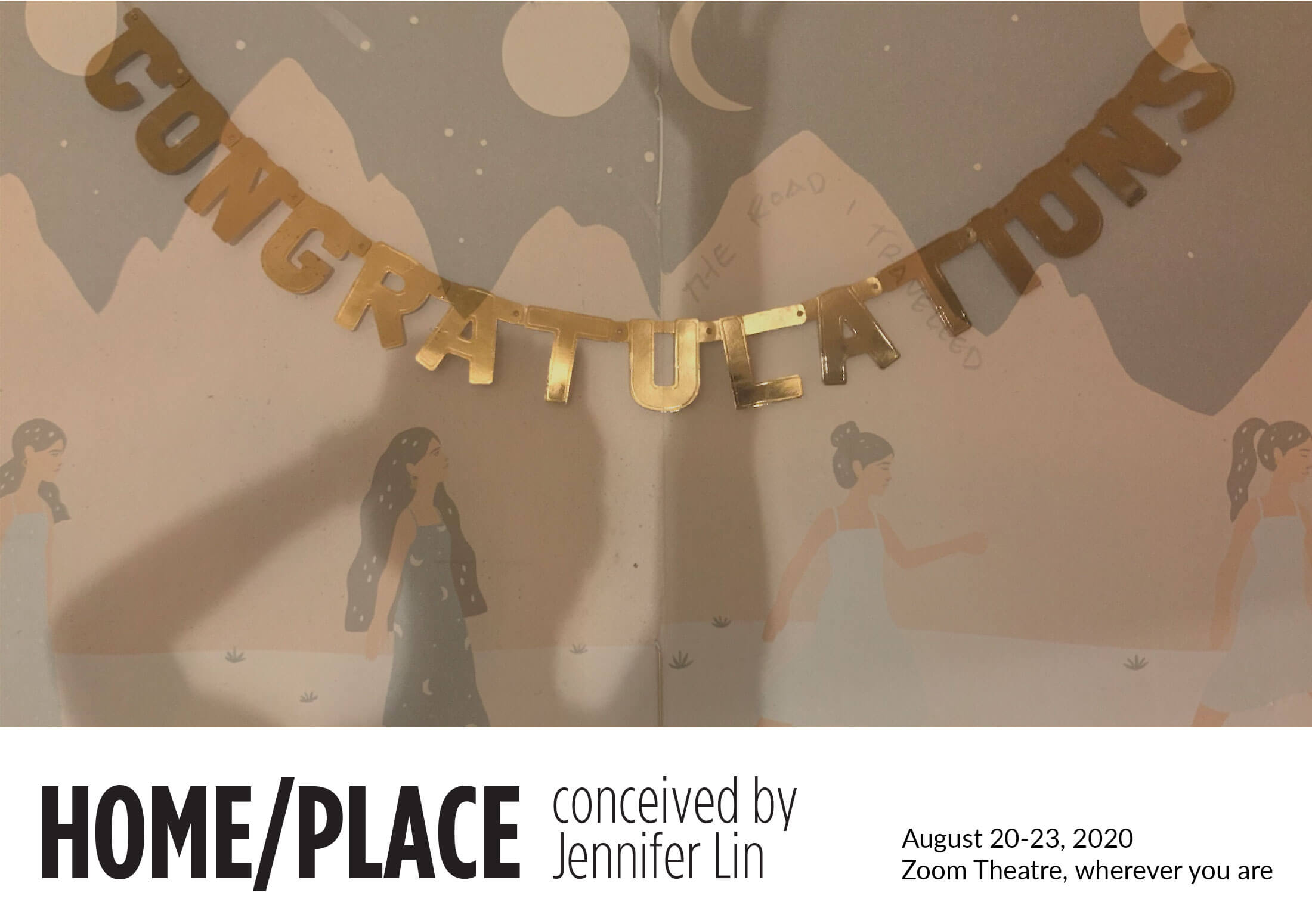 Audience Responses
"An exciting, interesting show. I enjoyed hearing the web of voices reciting such poetic text. The two actors were terrific. I'll definitely attend any future virtual theater from Third Rail."
"Beautiful! Looking forward to more of such innovative theatre initiatives adapting to the pandemic."
"Very contemplative and reflective⎼ like a memory, but also so very much in the present moment."
"It felt like a completely new art form."
"Without realizing it, we have come to look for you, and to feel a spark of delight when we find you there. This is the place we call home."
-Jennifer Lin
Led by Company Member Jennifer Lin (lead artist on Third Rail's multimedia adaptation of the graphic novel Mother, Come Home), Home/Place is an image-driven response to three prompts: the home I was born to, the road I traveled, and the home I made. Blending photographs, graphic art, and fragments of personal stories, it evokes a variety of experiences about home, place, landscape, and identity. It is woven from the things we share with each other when we are finally asked to do so: an old family photo, a story from a four-year-old, a song, a memory from abroad, a portrait of joy, an imprint of loss, a view out the window of a car. It is a celebration, or perhaps a critique, or perhaps both, of the people and places we call home.
August 20 – August 23, 2020
Thursday – Saturday at 7:30pm, Sunday at 2pm
Zoom Theatre, wherever you are

Third Rail celebrates 15 years of exceptional stories that provoke dialogue, encourage empathy, and inspire curiosity.