---
Send a Student to a Season of Third Rail Plays
Many of you know our Core Company members as great actors, directors, designers and technicians. What you might not know is that many of them are also teachers and mentors at local colleges and schools. And the students they teach are always looking for ways to get as much exposure to theatre as they can.
Now, remember when you were a college student and you ate Ramen six days a week? Well, not much has changed and these students are also on a tight budget. That's where you come in. We're asking you, our loyal Third Rail patrons to partner with us to help bring these young people to the theatre. You can do this by sponsoring a season subscription for these deserving students for $100 per student.
Read about some of our past Season Student Subscribers profiled below, then please call 503-235-1101 and say you want to help this year's cohort- the next generation of theatre performers and audiences. They'll be so grateful they might even share their Ramen with you.
To sponsor a student with a season subscription, call 503-235-1101 or email boxoffice@thirdrailrep.org.
Are you a student interested in applying?
There's still time! Click Here to download our application. Email BoxOffice@thirdrailrep.org and we'll send you an application! In order to enjoy our remaining 2019-20 Season programming, turn in your application by Dec 1st, 2019!
---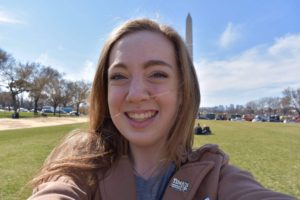 Caitlin
Theater fills my heart with so much joy and meaning… When I'm on the stage or watching a show, time stops for a moment, and I can just live and breathe there. This opportunity would provide me with an outlet to watch wonderful shows—and in turn express myself with more honesty and skill on stage. I think that this program will be a great chance to connect with other theatrical people in the area, whether it be other students, established actors, technicians, or directors.
---
Xander
I really try to get out and watch local productions as often as I can but that can get expensive (especially for a high school student). I would love the ability to see more shows in the area. Seeing other great performers in action really informs and inspires my own performance. Every time I see a show it just reinforces why I love the theatre!
---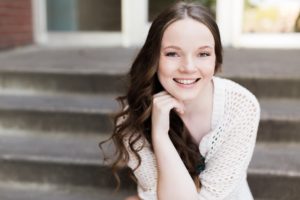 Cortney
Theatre ignites my soul…. Seeing an entire season allows me to find new plays to read, learn from other actors, and communicate with individuals who share the same passions as I do. I believe seeing theatre helps you grow as an artist, and as a person, and this opportunity would help me do just that.
---

Natalie
This opportunity would provide a wonderful chance for me to expand my knowledge and experience in both the Portland theatre scene and the greater world of performance. I greatly appreciate the chance to see any kind of theatre, and to do so through a sponsored program would give me the opportunity to afford to see the kinds of art that I want to make in my own career. Theatre is my life's greatest passion, and I jump at any chance to experience more of it.
---