The night is alive…with pirates!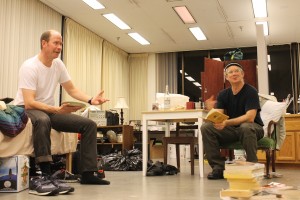 The third show of our 9th Season is Conor McPherson's moving, humorous, deeply introspective glance at how we define our place in the twisted mess that is life, The Night Alive.  Opening February 20th and starring company members (and Portland theatre stalwarts) Damon Kupper, Mike O'Connell, and Rolland Walsh, this beautiful, stirring play about compassion, love and who we choose to share our lives with, is sure to please. Get your tickets now before they're gone!
Our next National Theatre Live production, Treasure Island, also appears on the horizon…land ho! Get your tickets for our March 14th showings of this family-friendly production spectacular at the World Trade Center Theatre by clicking here!