---

Cheap Seats
Can't swing the full ticket price? Need to see some of the most moving theatre in Portland? Third Rail offers some great options.
Student and Senior Discounts
Third Rail offers discount ticket prices for performances, both for Seniors and Students. Purchase online or call our Box Office at 503-235-1101.
Pay-What-You-Will Previews
On the Wednesday and Thursday nights prior to opening, Third Rail presents pay-what-you-will preview performances. First-come, first-served tickets are available in the theatre lobby one hour prior to these 7:30 pm performances.
Rush Tickets
For our Main Stage productions we offer last minute Rush tickets. These are available at the box office 15 minutes before the show for $15.
Arts for All
Anyone who gets food stamps (SNAP) and has the Oregon Trail Card may get up to two tickets for any show for $5 per ticket. You must show your Oregon Trail Card at the time of purchase and pay with cash or credit card. SNAP credit on the Oregon Trail Card cannot be used to buy tickets.
Other Discounts
2-for-1 regular-price tickets with a Chinook Book coupon
2-for-1 regular-price tickets with a RACC Work for Art Card
Group Sales
Want to liven up your next company outing? Take your college class on a field trip? Have a fabulous night out with ten of your closest friends?
Bring a group of 10 or more to a Third Rail production and receive a Group Discount for tickets! Contact our Box Office Manager at 503-235-1101 to discuss group rates and how we can further cater to your group's needs.
Special Events
In conjunction with our Main Stage productions, Third Rail presents special events throughout the year. Subscribe to our newsletter for the latest information about all upcoming Third Rail events.
Talkbacks
There will be a brief talkback after every Third Rail performance, except when it is immediately followed by another event (such as our opening night reception, readings, panel discussions or NT Live screenings). These 15-minute talkbacks give the audience time to explore the play further through discussions with the director, designers, or cast.
The Doctors Are In
If you're looking for a chance to dig deeper, plan to be part of The Doctors Are In session scheduled during the run of each Main Stage production. These events feature carefully chosen experts who lend thematic insight through conversation with the audience.
Military Discounts
Third Rail Repertory Theatre welcomes U.S. military personnel, spouses and children, as well as U.S. Veterans, and it committed to serving the military personnel in our community. We welcome you to our theatre. We offer 20% off tickets to military personnel, veterans, and their immediate families. Identify yourself as military personnel on the phone or enter the promotional code BLUESTAR at checkout. Discounted tickets are based upon availability on any given date and are not valid with any other offer.
Call 503-235-1101 for tickets.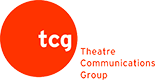 Blue Star Theatres is a program of Blue Star Families and Theatre Communications Group.