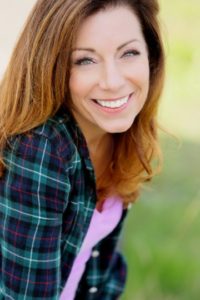 Third Rail Company Member Karen Trumbo will play Mertis Katherine Graven in Annie Baker's  John, opening November 30th, 2018.
Karen was last seen in Third Rail's production of Annapurna in the role of Emma. Other recent roles include Third Rail's Noises Off as Dotty and as a member of the Ensemble in Middletown.
Local credits include Fifth of July  and  Season's Greetings at PCS/OSF, Frozen, Mercy Seat , Inspecting Carol, and  Misanthrope at Artist's  Repertory Theatre, Three Tall Women, It's Only A Play, and  A  Walk in the Woods at Profile Theatre and in Boston Marriage  and the How and the Why at Coho Theatre. She also worked for several seasons with Portland Repertory Theatre in productions of  Arcadia, Lost  in Yonkers, Six Degrees of Separation, Little Shop of Horrors and All in the Timing ( Drammy Award for Best Ensemble).
Karen has worked in film, television and radio throughout the Northwest including several productions in Portland, Seattle and Los Angeles. Her credits include, among others, Claire of the Moon, Final Justice, Hear no Evil, HBO's Last Innocent Man, Chrome Soldiers, Under Suspicion, Fifteen and Pregnant and Mystery Dance.
Karen has a BA in Theatre/English from UCLA.
This season marks the beginning of her fifth year as a Core Company Member of Third Rail Repertory Theatre.
Q & A with Karen Trumbo 
TR: What excites you about John? 
KT: What excites me about working on John is how the characters and story are revealed in such a slow, almost luxurious way. The realistic dialogue can be challenging and yet really delightful. I'm also thrilled to be working with Rebecca, Jenn, Nick and Diane. Who could ask for anything more!
TR: What is the strangest or most unique place you've ever stayed while traveling? 
KT: There was a hotel in San Fransisco that had this very long room at the end of the hall. It was a really nice older hotel that had been remodeled, but this particular room had a really strange vibe. I woke up in the middle of the night and had the very distinct feeling that some man had met his demise in that room. …I changed rooms the next night…
TR: What was one of your favorite childhood toys or tchochkes? 
KT: When I was about 5 or 6 I had a white stuffed kitty with extremely soft fur. (I shudder now to imagine what it was really made of…) I loved on that kitty until it was bald. My mom bought me a new one, but it was never the same.
TR: How does working on an Annie Baker play differ from approaching the work of other playwrights? 
KT: She creates complex characters and yet allows the actor to imagine the internal life and soul of the person. As actors, she asks us to make the choices that support the story and relationships within the play.