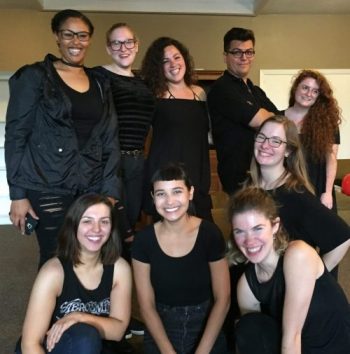 The Third Rail Mentorship is a ten-month training intensive designed to give emerging theatre artists hands-on experience in the day-to-day life of a professional repertory theatre.
Mentees work alongside Third Rail Company members in both the rehearsal room and the administrative offices, gaining experience in all aspects of creating, producing, financing and marketing a show. Throughout the year, mentees participate in weekend-long intensives, led by Third Rail artists, each focused on a particular skill such as clowning, collaboration, the viewpoints, voice, or the business of theatre.
Third Rail Mentees are true members of the Third Rail family, and we are grateful to have their energy, their enthusiasm and their passion with us each season!
---
Meet the Mentees!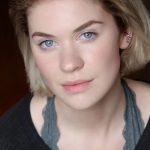 Claire Aldridge, Acting:
"I believe being an artist requires one never to be satisfied, to constantly be striving towards a deeper understanding…. It requires work emotionally, mentally and physically."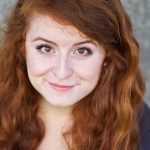 Alanna Archibald, Acting:
"My parents fostered creativity and independent thinking. They encouraged me to first listen, always. They didn't allow me to push away the immense empathy I tapped into at a very young age. They instead reminded me that…being soft was a form of strength."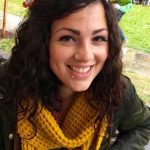 Emily Estrada, Directing:
"I believe every voice deserves to be heard and that the world has been hearing a lot from the perspective of older, white men, even in the arts. I am a young, disciplined, talented and driven latina woman who has the dream to serve as Artistic Director of my own theatre company someday."
Kayla Hanson, Acting:
"Though acting is my primary passion, I want to become the type of artist who can wear many hats…who knows where each member of the production team is coming from."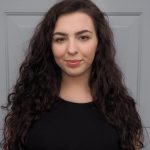 Hailey Houser, Acting:
"Theater is my home. Telling stories, whether it be on stage, on paper or behind the scenes, is my first and greatest love."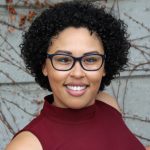 Tessa May, Acting:
"I love entertainment, I love entertaining. I want to learn not only what it takes to become a successful actress, but what it takes to become a successful business woman in the industry. Being a woman of color, I already have disadvantages, but I won't let that stop me. I truly believe that being around like-minded artists is where I feel most at home and where I can grow to be the best me I can be."
Erin Kirkpatrick, Directing, Stage Management, Design:
" I am interested in devising theatre that incorporates my love for dance and classical studies… I have experience in physical theatre…as well as a strong background in dance that informs my work."
Alec Lugo, Acting:
"I want to be able to offer…encouragement and assurance to other young artists like myself somewhere in the future."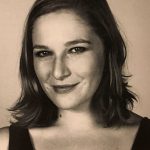 Hannah Rose Rice, Acting:
"I…have cultivated a love for diverse narratives and the ability to tell a story through the collaboration of theatre. Particular passions include an interest in low-budget, accessible productions for impoverished communities."