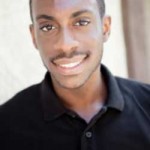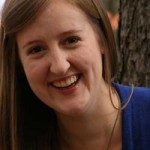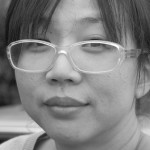 Meet Joshua Ayodiipo Ayo-Adeusi, a theatre major from Portland State University, and a recipient of a Third Rail Subscription Sponsorship which allows him to see all of this season's Third Rail Main Stage plays, plus free study guides, and $10 additional tickets to bring friends and family.
Meet Theresa Park, one of the 14 members of this year's Third Rail Mentorship Company, designed specifically for emerging young artists.
Meet Angela, who took advantage of our RUSH ticket program for Main Stage plays. For those 25 and under we offer free tickets 15 minutes before a production for the best remaining seats in the house.
Meet Melanie, Jill, and Alex, a family exposed to the wonders of National Theatre Live screenings that we make affordable and accessible in order to broaden the experience of theatre lovers.
Meet Company Member Jenn Lin, who works behind the scenes to light up the stage during Third Rail performances and brings the world of the play to life.
These are just some of the people you help when you give to Third Rail.
As a lover of the arts, you know that it takes resources to deliver the high-quality performances and quality theatre programs to the community. Today we ask you to support Third Rail Repertory Theatre so we may continue to offer the kind of theatre you have come to love. That's the reason behind our 24 Days of Giving Campaign.
Since 2003 we have been committed to an artist-driven, collaborative model—producing professional, locally grown, handcrafted theatre with excellence and consistency; approaching the work without compromise, and always with a willingness to take creative risks. Third Rail continues to seek out ways to invite you into a personal artistic home. Now we are setting the course for our next evolution, and your support is needed to make it happen.
Third Rail is an exotic and endangered species; a company truly run by the artists who inhabit it. This creates a crucible for high-stakes work, where all aspects of the production from performers to designers to director are dedicated to the value of the whole. It also is a space that encourages and creates dialogue—which makes us better artists who grow because we push against each other in a way that is not possible outside of a company.
Third Rail also feels unsettled (in a good way), the group is never satisfied and is always sniffing out the next idea, a way to push the work farther and make it better. That kind of risk-taking should not be underestimated—it is rare and extremely valuable.
In an increasingly disengaged world, theatre reminds us that we have the power to affect each other. It's an excellent way to practice being human together.
Please help support our creative endeavors as we continue to grow Third Rail Repertory Theatre's impact in the arts community.
Thank you for giving and being a member of the Third Rail family.