---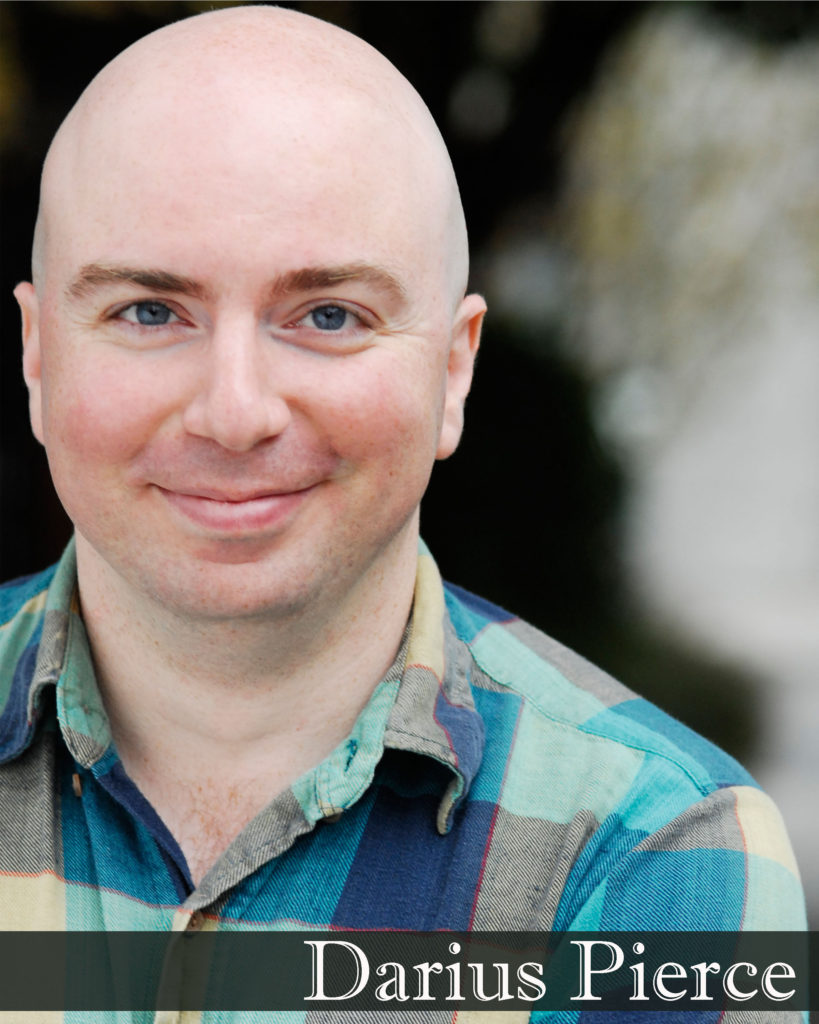 Third Rail Company Member Darius Pierce will play Youssif/Daniel in Guillermo Calderón's Kiss, opening March 15th, 2019.
Darius is a proud Third Rail Company Member and happy to be back on the Main Stage, after appearing in Middletown, The Realistic Joneses, and Lungs. He has also performed at Portland Center Stage, Woolly Mammoth Theatre, Folger Theatre, Syracuse Stage, Artists Repertory Theatre, Broadway Rose Theatre Company, Portland Playhouse, Theatre Vertigo, Lakewood Center for the Arts, and more. He received a Drammy for Outstanding Lead Actor in Beard of Avon and a PAMTA for Supporting Actor in Les Miserables. Darius is a co-founder and the Artistic Director of the Anonymous Theatre Company. But most importantly, he collects turtles.
---
Q&A with Darius Pierce:
TR: What excites you about Kiss?
DP: The script. It's hard to talk too much about without giving too much away. But it's really funny and insightful and surprising. It asks the actors and the audience to be in relationship with each other and with difficult issues in an profound way. And I have no idea what the last quarter of the show will possibly look like – and that is very exciting!
TR: Kiss draws inspiration from Soap Opera, which some might describe as a "guilty pleasure". Do you have a "guilty pleasure" genre of theatre, film, television or literature?
DP: Hmmmm… Comic books, I guess? Some graphic novels. Lately, I've been watching a lot of British panel shows and game shows on-line. Maybe those would count? I don't like the phrase "guilty pleasure" – people should like what they like and not feel guilty or judged about it. (Maybe a little judged…)
TR: How do you view the role of theatre in political discourse, or theatre as political action?
DP: I think that there is definitely a place and opportunity for it. I think the two things that theatre does better than any other performing art are comedy and in-depth discussion. (Theatre does many other things brilliantly, too, but film or dance or other forms can be on par, in my opinion.) Theatre is personal and intimate and a vital part of topical conversations with the audience. So, our role is just to talk, to share, to expand viewpoints, to create empathy… maybe, in the most extreme, to incite.

TR: What do you hope audiences will take away from Kiss?
DP: Well, I hope they laugh a lot. And leave with some empathy and self-reflection and hope. And, again trying to give away as little as possible, I hope they'll think about how impossible it is to truly, truly understand the life experience of other people, and how incredibly important it is that we all keep striving to get absolutely as close to that level of understanding as possible.