Bid to be a boat-owner!
If you've been following Third Rail on Facebook or Instagram over the last month, chances are you've become familiar with this beautiful 11′ rowboat.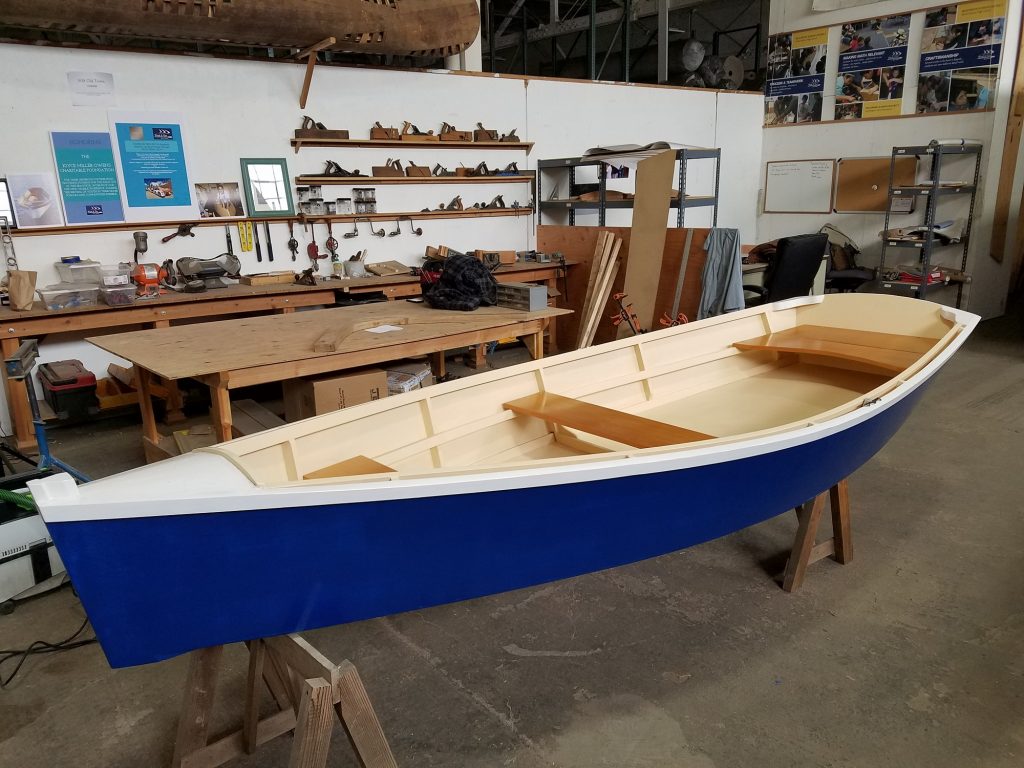 With its gorgeous blue hull and sleek design, perhaps you've been eyeing it longingly, imagining yourself out on the river on a May morning. Well, my friend, you're in luck! Thanks to our partners at Wind & Oar, the boat will be auctioned off in the Men On Boats lobby as a benefit for the students of George Middle School.
Wind & Oar Boat School is an Oregon nonprofit founded in 2011. Their mission is to engage young people and inspire learning through the art, science, and craft of building wooden boats. Wind & Oar partners with public schools to deliver STEAM programming to underserved youth ages 9-22  across the Portland metro area.
This particular rowboat was built by George Middle School 7th graders through a Wind & Oar STEAM education program. The program, funded by a Metro Nature in Neighborhoods grant, sunsets this spring. The silent auction of this rowboat will raise funds to continue this wonderful hands-on, math and science enrichment program at George MS. 
What does a Wind & Oar Residency Look Like?
A unique hands-on learning experience for over 100 students.
A 1:6 Instructor/Student Ratio
50 hours of instruction in the math, science and practice of boat-building, resulting in a fully-functioning boat owned by the school.
Opportunity for students to get on the water during the craft's maiden voyage!
Your bid helps George Middle School continue this outstanding program in the 2018-2019 school year.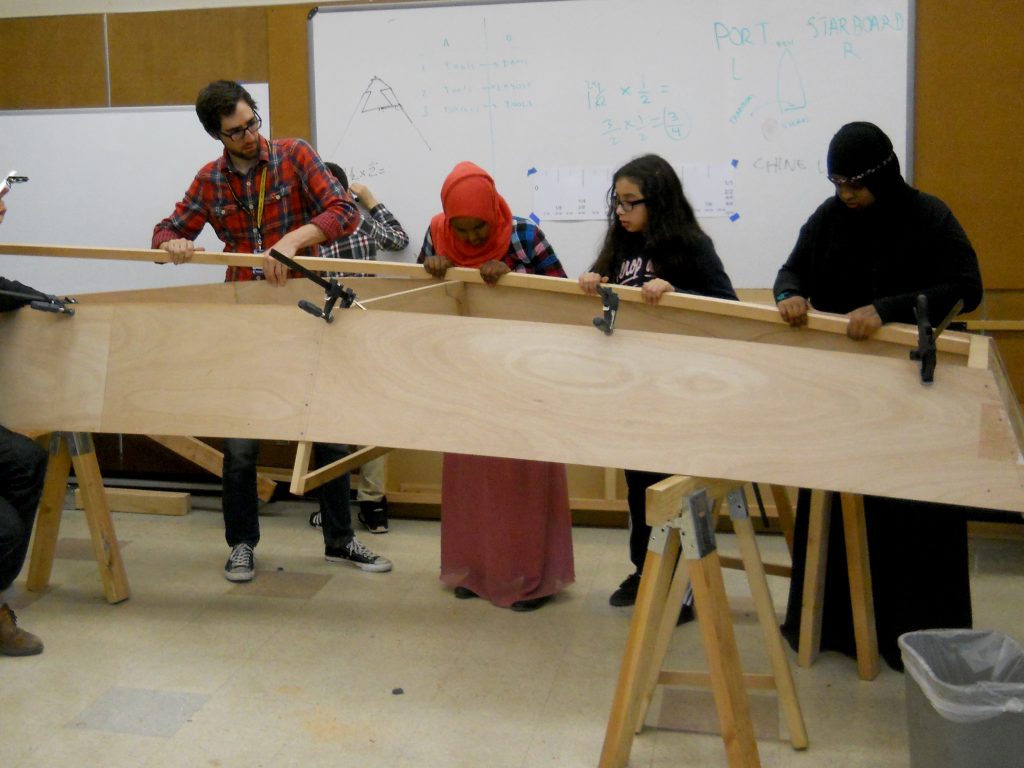 Interested in bidding on the boat? Here are the details:
All proceeds go to George Middle School.

To bid, simply visit the boat in the Imago Theater lobby when you come to see Men On Boats!

The minimum bid is $500, and minimum increase is $50. 

Third Rail will announce the winner at the end of the play's run. As a bonus, the runner-up bidder may choose to match the winning bid and receive a similarly constructed boat. (The students have made 4 so far, and a 5

th

is currently under construction.)
We hope you'll place a bid and help raise funds to continue this incredible program for the students at George MS! Fair Winds!