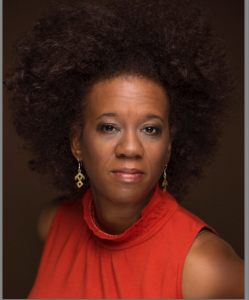 We are thrilled to announce that Josie Seid will portray OG in Men On Boats, opening March 2nd, 2018 at Imago Theater.
Josie's past roles include:  Dido in Artist Rep's An Octoroon as well as Viney in their production of The Miracle Worker.  The Queen/Angela/Hermione in A Maze (Theatre Vertigo);  Lina Darling in Nine the Musical (Lakewood Theater).  She also brought Lola to life in Cottonwood in the Flood as part of the Vanport Mosiac Festival, as well as being a member of the Drammy Award Winning ensemble of the Brother Sister Plays (Portland Playhouse).  Other readings for new works: Alan's Confectionary, My Walk Has Never Been Average, Blind and Left Hook as part of Portland's Fertile Ground Festival. Film credits include: ER Doctor in I Don't Feel at Home in This World Anymore.
Q & A with Josie Seid  
JS: I love collaborating with badass (can I say that on paper?) women!  The audition process for this production was one of the most fun, challenging and empowering processes I have experienced to date.  It was remarkable to feel like you were working together on a piece and not trying to beat someone out for something.  I was humbled and uplifted by the talent, strength and brilliance of these women.  Now I get to lean in even farther and tell this story from this feminist lens and it thrills me to contribute to something that has the power to alter the perceptions of how we view adventure.