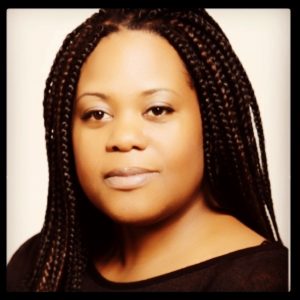 We are excited to welcome Shalanda Sims to the Third Rail stage as Hawkins in Men On Boats! 
Shalanda hails from the great Northwest and is a proud wife and mother of three. She is a performing artist, writer, teacher and advocate. Shalanda is the author of the newly-released children's book Night Rhythm and has written several plays including Church Girls, Vanport, Too Good To Be True, Full-Time Woman and Who I Am Celebrating Me. Performance work includes Dreamgirls (Portland Center Stage), Pirates of Penzance (Portland Opera), Black Nativity (PassinArt) and Gospel Christmas (Oregon Symphony). When she's not onstage or writing, she's spending time with her family, teaching, heavily involved in her community or working tirelessly as the artistic director of World Stage Theatre.
Q & A with Shalanda Sims
TR: What has been the greatest adventure of your life so far?
SS: My greatest adventure has been being a wife and mother. Never a dull moment. Wouldn't trade it for anything in the world.