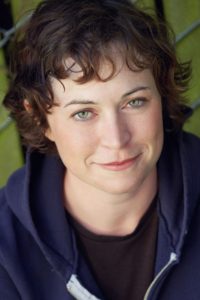 Company Member Kerry Ryan will play Goodman in Men On Boats, opening March 2nd, 2018. 
Kerry is a graduate of Brown University and the La MaMa Experimental Theatre Program, a former member of Imago Theatre and Theatre Vertigo, and a proud current member of Third Rail Repertory (A Bright New Boise, The Realistic Joneses, The Angry Brigade). Kerry is also a member/founder of the Anonymous Theatre Company, and happily spends her days at the Oregon Children's Theatre and managing Dog Adventures Northwest. Regional credits include Futura and JAW at Portland Center Stage, The Servant of Two Masters and The Tempest at the Seattle Shakespeare Company, and Julius Caesar with the Tennessee Shakespeare Company.
TR: What are some of your favorite places to go adventuring in Oregon?
KR: Cannon Beach, Sisters, the Sandy River, the Gorge, Mount Hood.
TR: What has been the greatest adventure of your life so far?
KR: Parenting a toddler.